RV Dealer Digital Marketing Solutions: Integrated Organic SEO, Paid Search, Inbound Marketing, Custom Content, and ROI Tracking.
Search Engine Optimization
The early days of 'build it and they will come' SEO are over. In today's competitive world of search, a solid strategy of proven consistent practices is required to not just move the needle for your business but keep it thriving. Our team is ready and able help optimize your search marketing.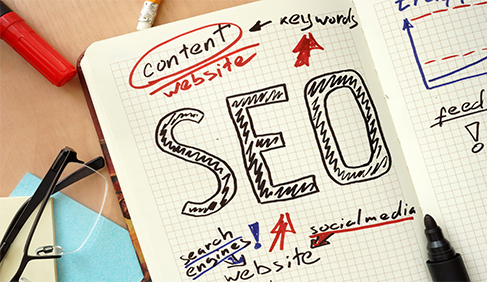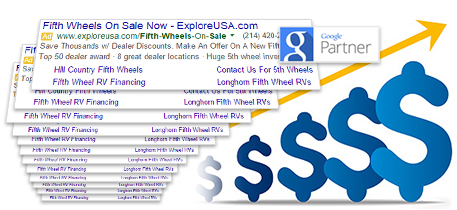 Pay Per Click Advertising
In 2014 alone we saved dealers over $1,050,000.00 on wasted pay per click spending and improved click-thrus and conversions at the same time. Our Google-certified marketing specialists have a track record of improving performance on average by 30% for each new client.
Remarketing Ads Target the Digital Be-Backs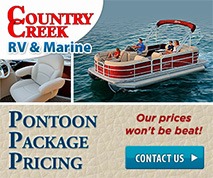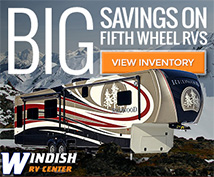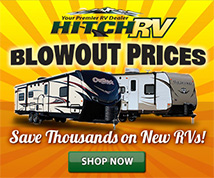 Whether you want to reach out to your website 'be-back's or use geo-fencing to target new sales
opportunities, display advertising done right, gets results each and every time.

"It's hard to compete with the product/service that you guys deliver. FAR, FAR superior to what we had. I'm glad we jumped ship."
Aaron Walch, TrailerHitchRV.com
Email Marketing
Still the undisputed marketing champion! Email marketing for your RV Dealership can have a noticeable positive impact on your sales almost immediately.
Most dealerships fail simply because they don't even try, while others go overboard and try too hard. Our digital marketing specialists have found the right mix of content and timing to get results with your dealership email marketing.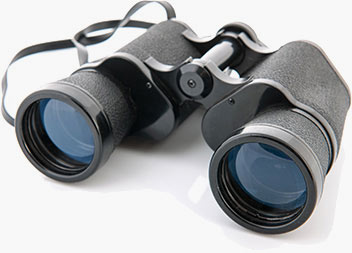 Local Search Optimization
Your best, new customer opportunities are usually right in your own back yard. By optimizing your local business profiles we can help you own the local markets for the products you sell and services you offer.
Blogging Plays a Valuable Role
It's no secret that the search engines provide you with the most sales opportunities compared to anything else and they are looking for fresh, relevant, and quality content to deliver as search results to folks who are looking for it … your future customers. An effective blogging strategy delivers just that.