RV Dealer websites built on
the most advanced marketing machine ever
designed specifically to reach RVers.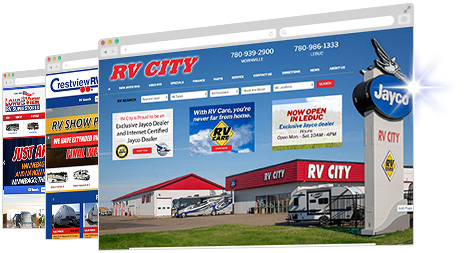 Custom, Unique-to-You Content.
You've shopped online enough to know that awesome content draws you in, engages you, and builds trust. Is your website trustworthy?
Does your guest feel it? Does Google see it? It takes the right balance of great content and branding that is uniquely you to earn it.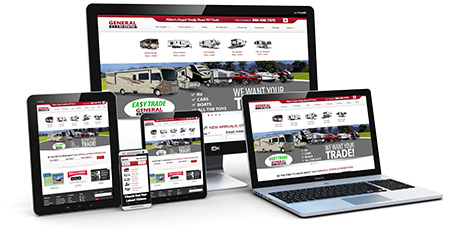 One Website … Viewable Everywhere
Responsive Design isn't a fad word that only fancy creative types use. Your guests and Google crave it. Your guests want a website experience that is consistent from device to device. All of our RV dealer websites are responsively designed to give your dealership the best chance of earning the most sales opportunities regardless of the device.
Unmatched Product Integration
Your guest is on a journey. Get all the parts of your website working seamlessly together making it easy for them. All your inventory, all you are authorized to sell, all in one place, easy to find, easy to engage.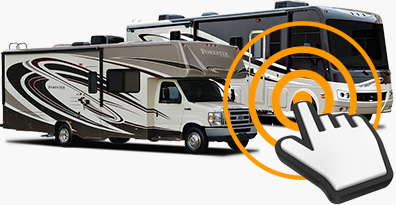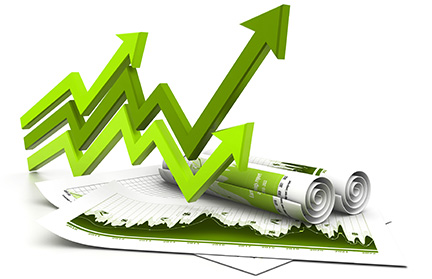 ROI Tracking on Steroids
You are spending precious advertising dollars on classified sites, pay per click, remarketing, and many other opportunities. Know exactly where all your website guests are coming from and track them through to a sale. Every call, every form fill, every lead back to your advertising dollar.
All the ingredients your
Guests and

crave.

"InteractRV has continued to handle our growth in the Internet since 2007. They continue to give feedback and direction in an arena that is continually changing and they've helped create a market game plan within our budget parameters."
Loren Baidas, GeneralRV.com
Good news .. it's not what we do
but how we do it that gives you
the edge over your competition.