When did you last post engaging content to your Facebook page?
If you're like most RV dealerships, coming up with good, engaging daily content is probably the hardest part of using Facebook. That's assuming you already know when and how often to post.
Facebook is the largest social media network in the world with well over 2 billion active monthly users. If you are not posting engaging daily content and selling the RV lifestyle, you are not doing your RV dealership any favors.
Why should you post engaging daily content on Facebook?
Daily posts are a great top-funnel digital marketing tool that allow you to keep your RV dealership and brand in front of current and potential customers
Engaging content allows you to have a conversation with your audience
It shows that your dealership is active and a valuable resource for everything RVing (places to go camping, recipes to try around the campfire, tips on RV maintenance & more)
It will drive more RV shoppers to your website and dramatically increase important metrics in Google Analytics – MORE Users, New Users, Sessions, Pages/Session, Avg. Session Duration
Actual RV dealers' year-over-year increases since switching to InteractRV Social Media Content Packages: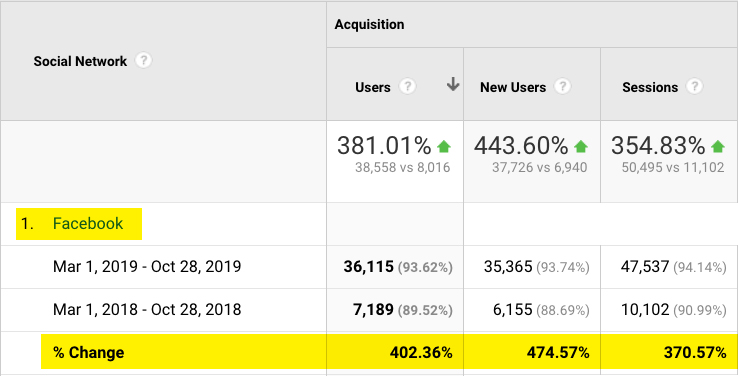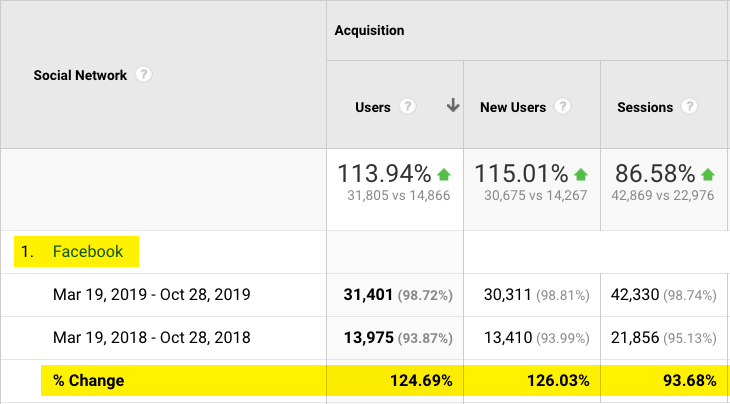 How can you be more social?
Get with your CSS/Account Manager to schedule a review of your Social Media presence today!
DID YOU KNOW?

Unrelated to social, but did you know your InteractRV website has superior Schema to any other RV dealer website provider? And it just got better with our recent roll-out of 'product Schema' for your unit detail pages!